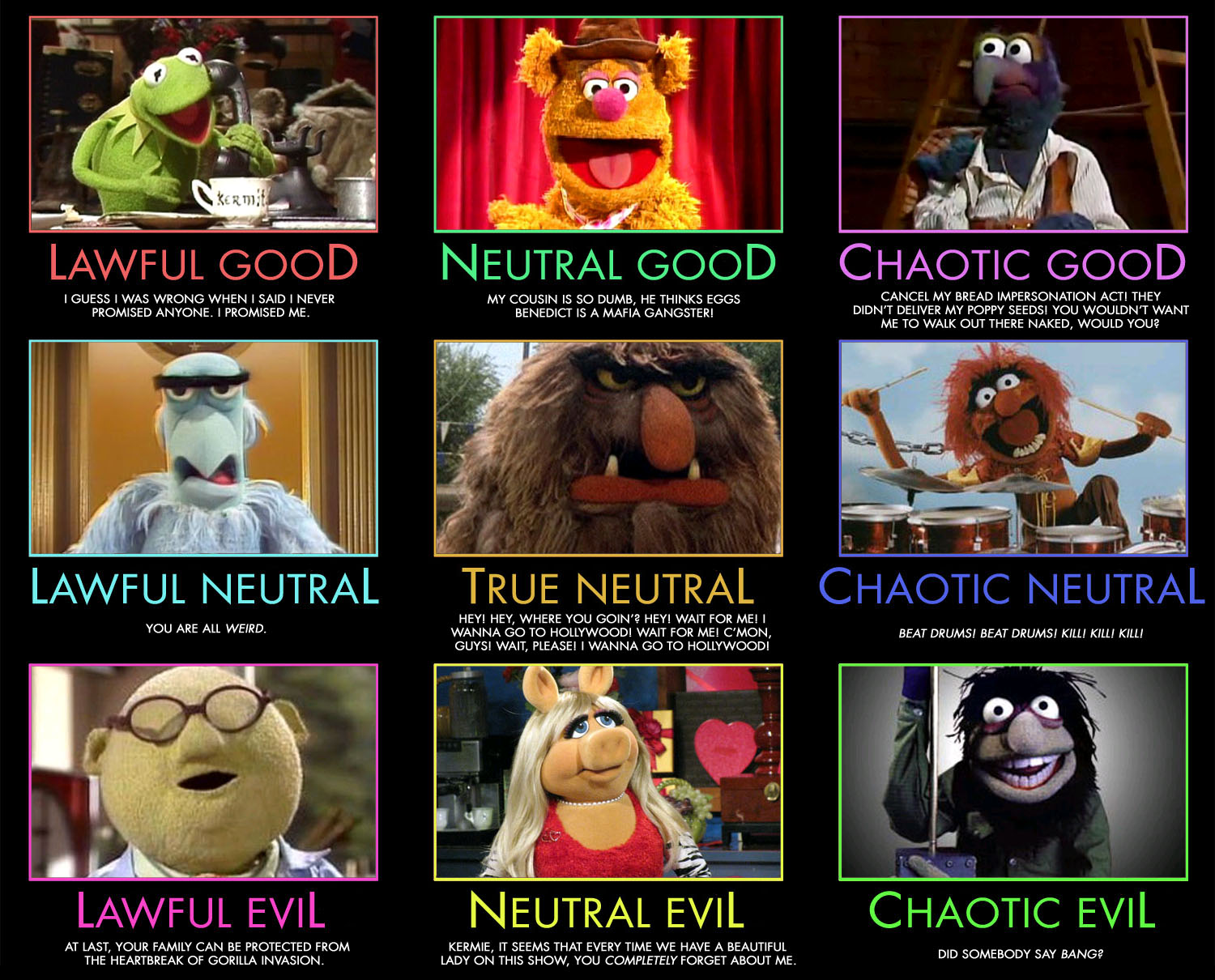 I trend towards Chaotic Good, if you must know
This was on the
nerdist
, and the comment in the original was "Well this is only the greatest thing in the world."
I think that might be an understatement. Only problem is
my favorite character
didn't make it onto the poster.
In related nerd news, the Royal Mail released a new set of stamps with 'famous wizards and witches'. I rate it only okay, mostly because they used photos of real people in some of them. I feel like that's cheating a bit.
Tilda Swinton is not the White Witch
, she is a person. The comparison is especially unflattering when shown next to artists renderings, as for
Merlin
or (personal favorite)
Morgan le Fay
.
I think this post has further reduced the odds of me kissing a girl. We're
approaching zero asymptotically
.
And finally, I've been load-testing the speakers with the Florence & the Machine record.
Recommended
.